Is your school ready to drive change?
The way a school or a district views itself and its issues is crucial in whether or not it can look at situations objectively and begin to take the right steps toward remediation and improvement.
Have a look at the following examples and see if your school falls on the deficit side or the possibility side of this important dichotomy.
If you think you're ready to take control, the people at RespondAbility are ready to partner with you to make your school the best learning environment it can be. To learn more about how RespondAbility can help your school click here. Or to connect with us directly, click here.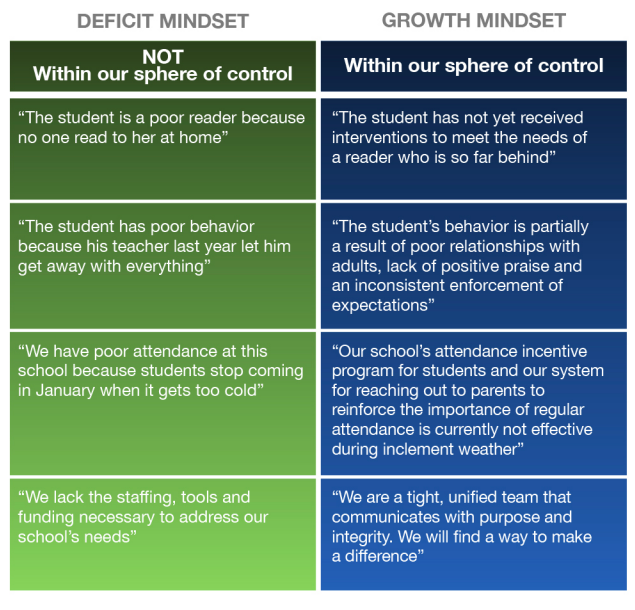 To see how RespondAbility can help drive continual improvement in your school.