This case study examines a Head of Teaching and Learning and his journey to ensure the implementation of effective instructional coaching with the help of RespondAbility.
Sunrise Public Schools
Dr. Clark is the Head of Teaching and Learning at Sunrise Public Schools (SPS) – a school district with 20 schools. SPS' enrollment consists of 10,250 students, and 96% are low-income. One in every seven students has an individualized education plan (IEP), and one in four are English Language Learners (ELLs). SPS has struggled to meet the Illinois Assessment of Readiness (IAR) expectations for several years. Because 42% of SPS students "do not meet" expectations in ELA and 46% in Math, SPS decides to implement a district-wide support intervention – Instructional Coaching for Math and ELA – at all of its 20 schools.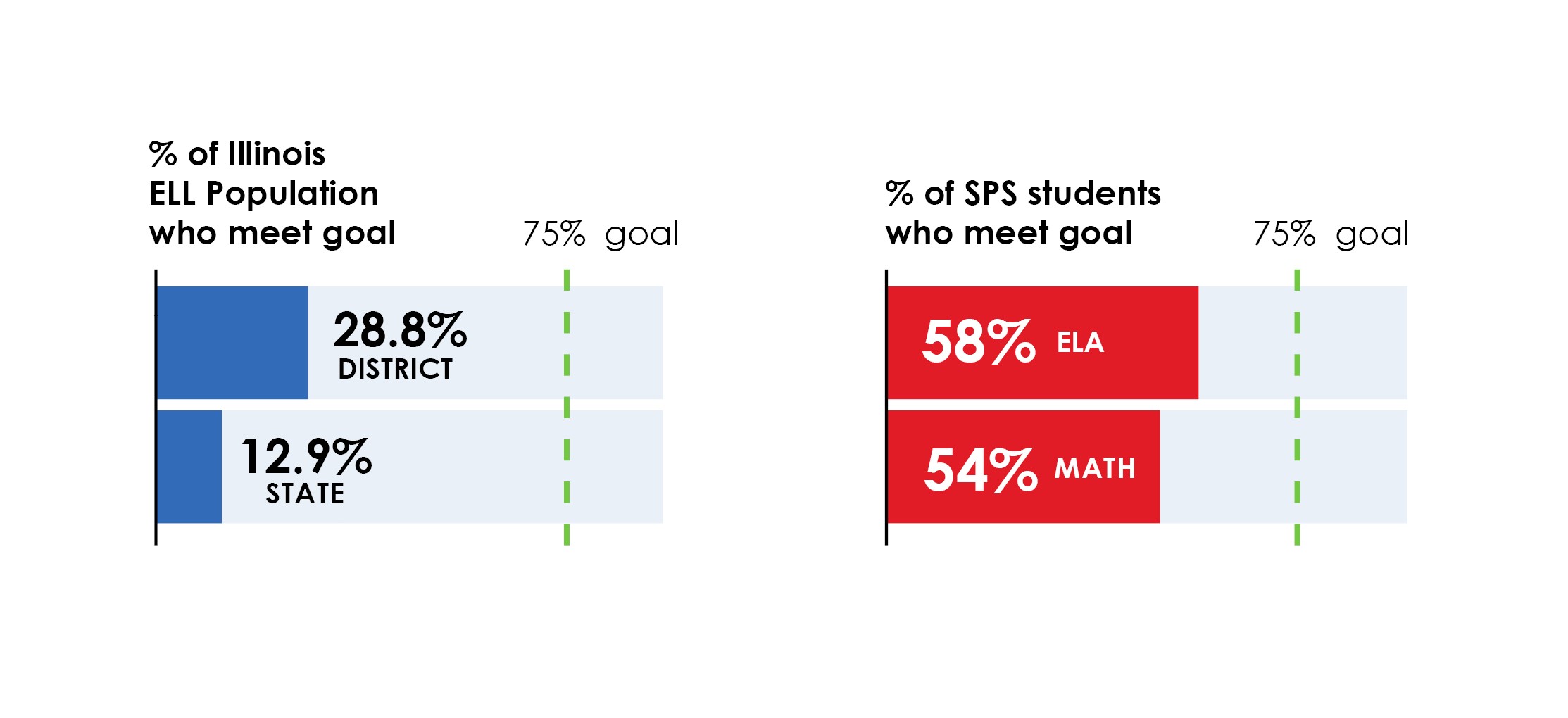 Dr. Clark is excited about this new district-wide academic support interventionand understands that this could help make positive academic change within the district. He and his team help roll out the instructional coaching intervention and assign an experienced ELA and Math instructional coach to each school in the district.
After the first few months of implementing the instructional coaching intervention, Dr. Clark suspects that the instructional coaches are all doing different things and that there isn't any consistency in teaching and learning strategies. It appears to him that only some of the instructional coaches are gaining traction. Within the first year of rolling it out, they see some growth at some schools, but it isn't consistent. Even more, there is no way for Dr. Clark to tie any academic improvements specifically to the instructional coaching support intervention.
Why SPS Needed RespondAbility
RespondAbility stood out to Dr. Clark because it would help him:
Codify how instructional coaches are supporting teachers
Provide insight and evidence on whether or not that support is happening in a standard way
Track walk-through data and instructional coaching data to see if teacher practice is improving due to the implementation of instructional coaching
Collect feedback from instructional coaches on trends and challenges all in one place
How Sunrise Uses RespondAbility
Sunrise uses RespondAbility to manage ELA and Math instructional coaching observations, track the implementation of effective teaching strategies, and help analyze classroom walk-through data.
This is how it works:
Each instructional coach has an assigned school-specific instructional goal, a "Big Rock" in RespondAbility.
Every Thursday by 4PM, each coach provides an update on their classroom observations, individual teacher coaching sessions, and targeted teaching strategies used to help improve instruction.
An automated report goes out every Thursday at 5PM to district academic leaders and instructional coaches.
On Fridays at 9AM academic leaders and instructional coaches collaboratively analyze the data entered in RespondAbility, look at trends, unpack the challenges their teachers are experiencing, and use RespondAbility to capture specific next steps.
Every month, Dr. Clark and his team use RespondAbility to compare coaching logs with classroom walk-through data to continuously improve how instructional coaching is improving teacher practice.
The color-coded status updates allow Dr. Clark to know if the instructional coaching support intervention and walk-through observations are on track at a glance: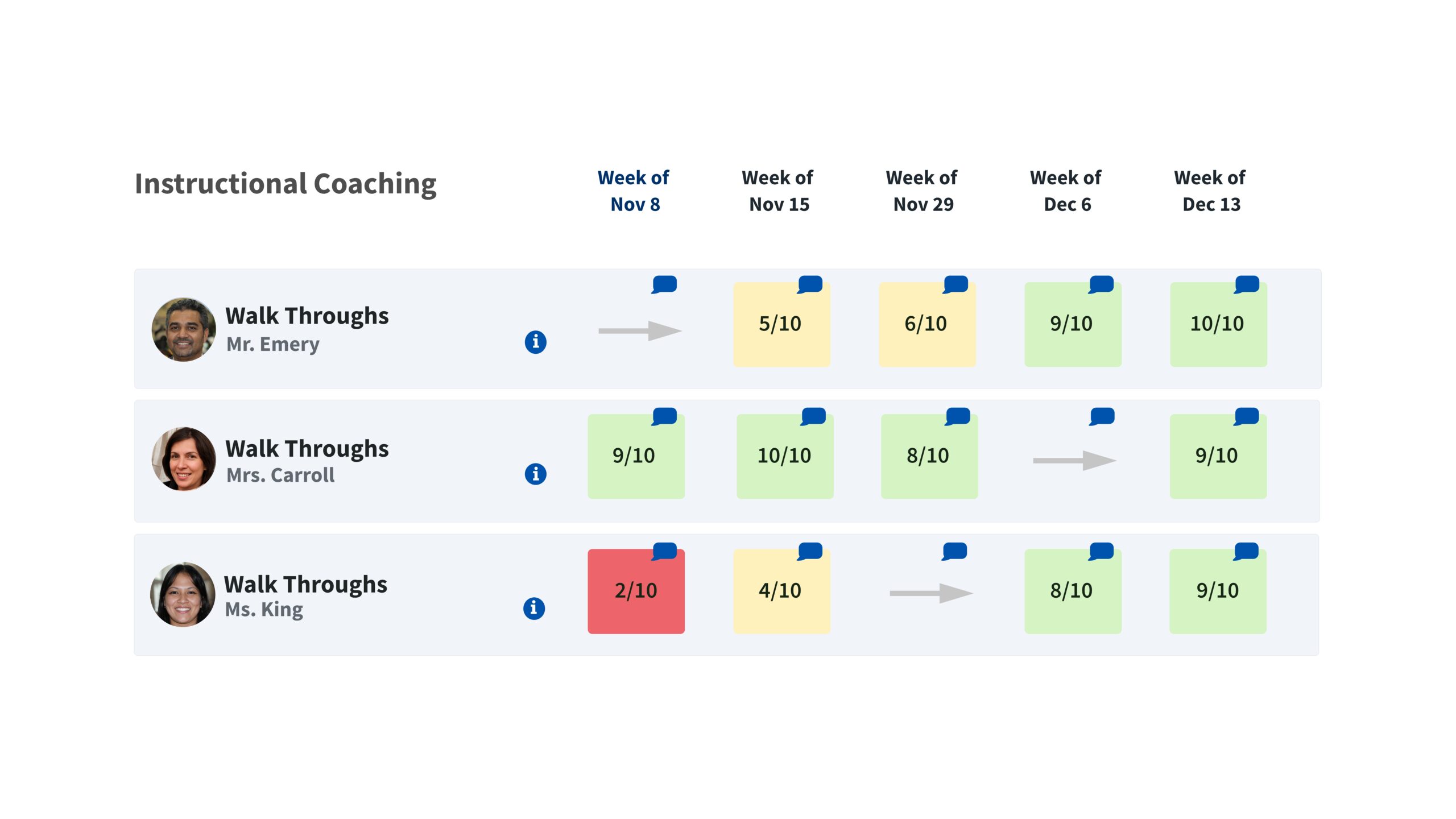 The Results
By using RespondAbility, Dr. Clark has clear evidence that in schools where Instructional Coaching gained traction, teacher practices changed, and student outcomes improved. He can also see that in schools where the school's leadership team did not prioritize the implementation of instructional coaching, there was no change in student outcomes or teacher practice – data that creates a powerful argument for the importance of amplifying coaching efforts.
RespondAbility helps Dr. Clark and his team understand and track instructional coaching and walk-through data for each school and the link between instructional coaching positively impacting student outcomes. Overall, Dr. Clark is seeing improvements in teaching and learning in both ELA and Math and plans to continue using RespondAbility to improve the instructional coaching program and teacher practice.
Learn More About RespondAbility
Visit our website to learn more about our process and how you can track instructional coaching implementation and increase academic growth.
Check out some of our success stories; see how RespondAbility has helped school and district leaders drive their school improvement efforts.
Ready to get started? Schedule a 30-minute demo here.