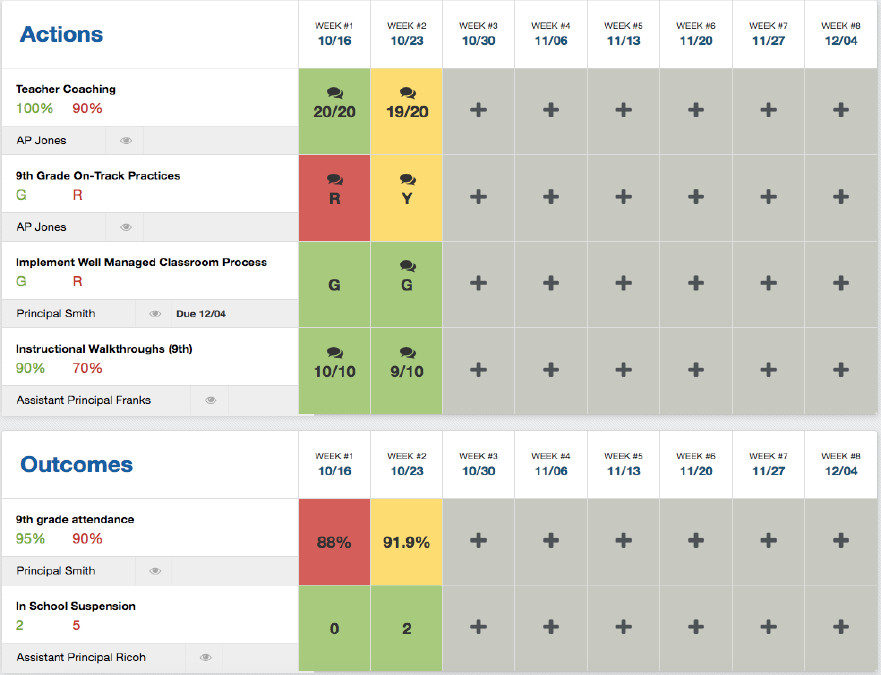 Set actions and track progress
Dashboards provide a snapshot of the entire organization, highlighting the effectiveness of targeted educational practices and interventions. You can see dashboards by department, school, grade-level, subject, individual or any other grouping.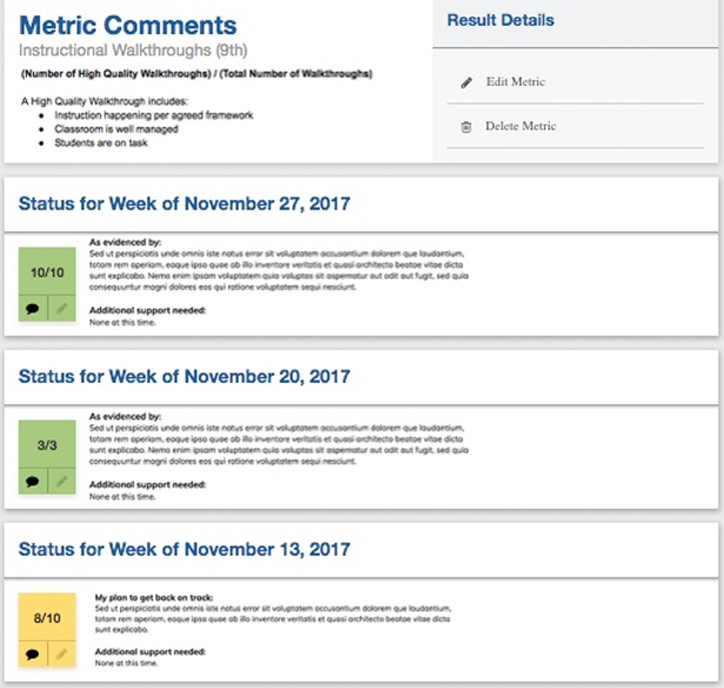 Get automated reports
Receive weekly status on what you want to see when you want to see it.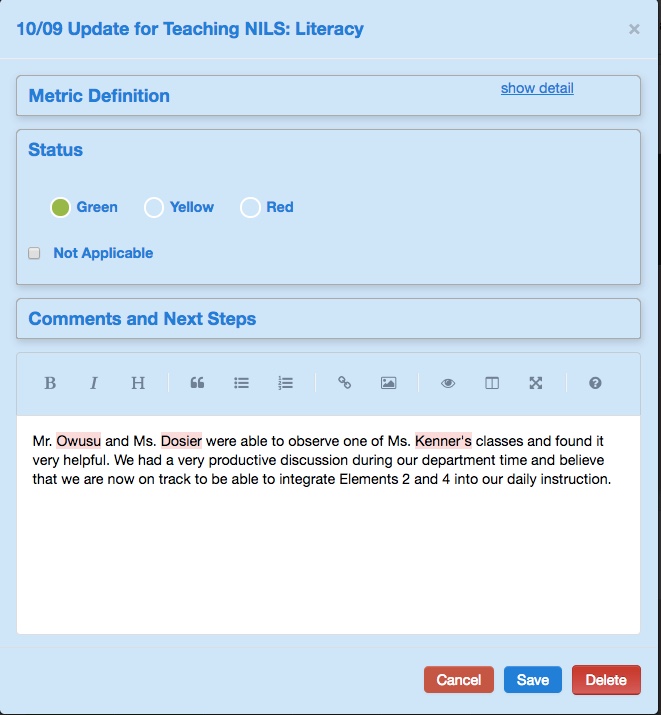 Provide rapid updates
Status updates take less than 5 minutes a week. Spend you're precious team time collaborating, not reporting out.

Assign tasks
Never lose track of an action item again. Easily assign and manage individual and team tasks.