Education is increasingly complex and challenging.
Preparing students to thrive demands deeper insight into what drives student growth.
Tools for real-time course correction are essential.
The semester-end review process is not keeping up with today's need for active assessment and continual improvement.
It's time to build a virtuous cycle of school improvement.
A system that provides immediate feedback — to reveal what's working and what isn't – is essential to assess learning impact and build your school's roadmap for success.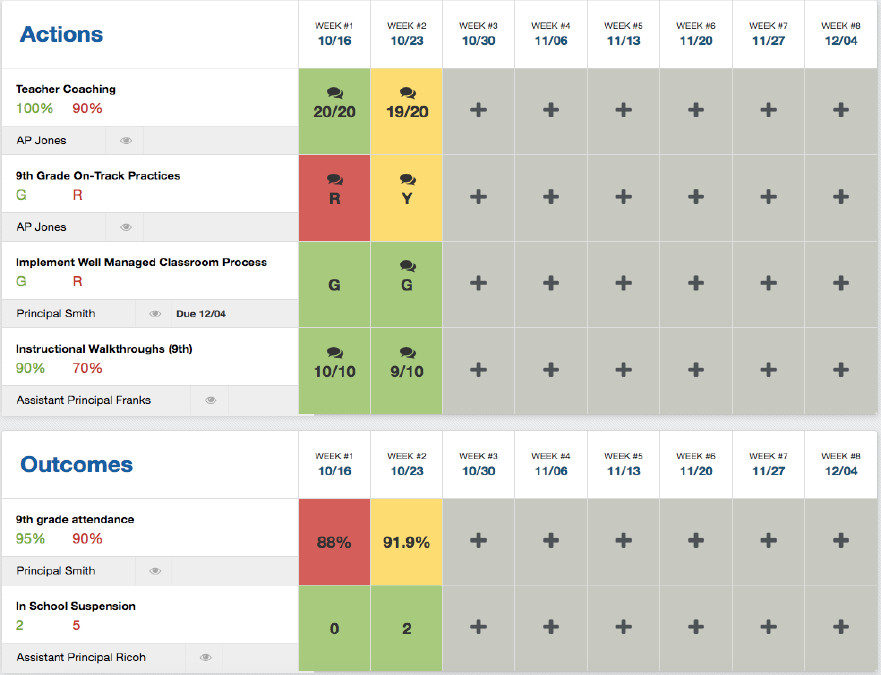 Set actions and track progress
Dashboards provide a snapshot of the entire organization, highlighting the effectiveness of targeted educational practices and interventions. You can see dashboards by department, school, grade-level, subject, individual or any other grouping.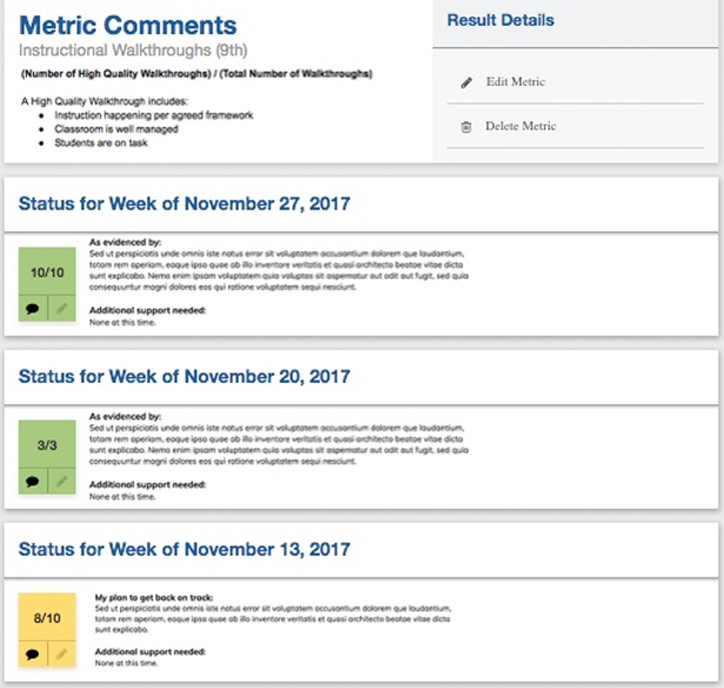 Get automated reports
Receive weekly status on what you want to see when you want to see it.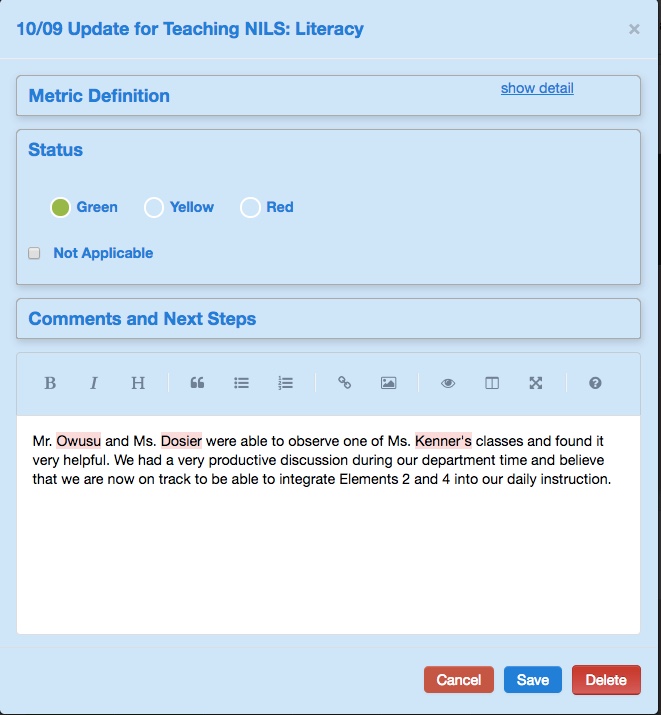 Provide rapid updates
Status updates take less than 5 minutes a week. Spend you're precious team time collaborating, not reporting out.

Assign tasks
Never lose track of an action item again. Easily assign and manage individual and team tasks.